This is our first rump roast pressure cooker dinner that we made while using our new 6 quart LUX Instant Pot.
Although we had no intention of doing a formal post featuring this simple and economical meal, several readers asked for the recipe and thus a new post is born!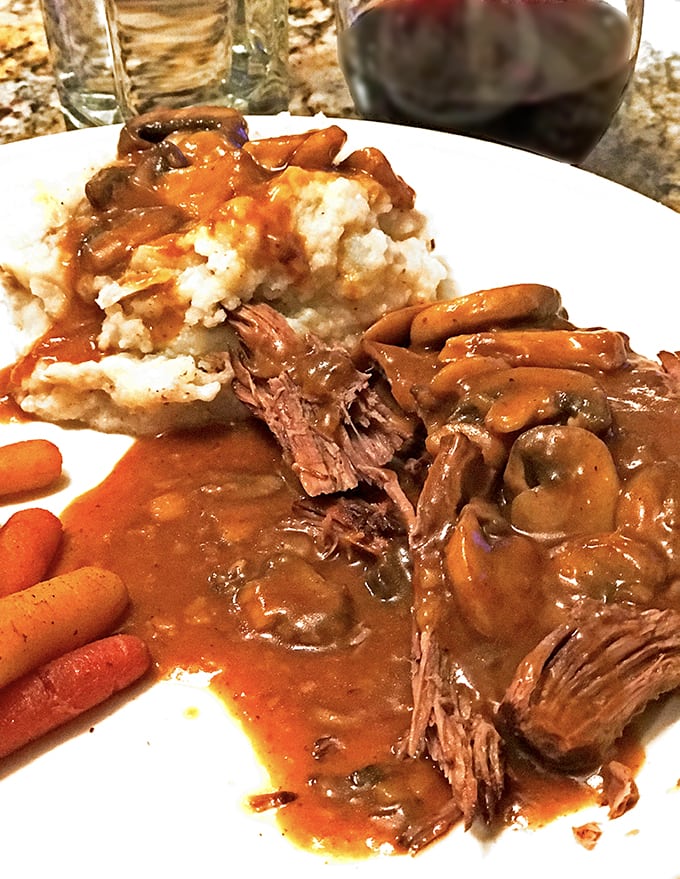 ---
---
Rump Roast Pressure Cooker Dinner
with mushroom beef gravy

We've tackled quite a few Instant Pot recipes in the first few weeks since I opened this little beauty that was tightly wrapped up under our Christmas tree.
While we are still learning about the Instant Pot and all that it is capable of doing, the one thing we had not tried yet was a beef roast, until last night.
The biggest take away that we learned from this Instant Pot recipe is that for a beef roast, pressure cooking time is more dependent on thickness than weight.
We found an excellent resource that discusses and compares pressure cooking times for various times for a beef roast and used their recommendations as a guide for this recipe.
As we learned with our whole chicken pressure cooker recipe for the Instant Pot, the resulting juices make for an excellent gravy and we opted to use them for this Instant Pot rump roast as well. I picked up the ingredients for this entire Instant Pot dinner at Aldi and probably spent a little more than $15.00, which handily would feed a family of 4 or more people.
I'm learning to steam vegetables and make mashed potatoes in the Instant Pot and once I perfect my technique I will share it with you, I promise.
On a side note, have you ever eaten or cooked with rainbow carrots? They're one of my favorite finds from our local little farmers market a few years ago and we have cooked with them many times since, including with this very popular pork recipe from Platter Talk.
The Instant Pot is a relatively new kitchen appliance and there is a learning curve to it but don't let that stop you from having fun with it.
You're going to have a flop or two, but that's OK! Don't get too frustrated and for goodness sake don't be afraid of the Instant Pot. Pick up a nice chunk of beef, grab some seasoning and then have some fun. It's going to be delicious!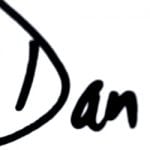 Rump Roast Pressure Cooker Dinner from the Instant Pot
This Instant Pot Dinner features a rump roast pressure cooker recipe that is deliciously satisfying and leaves plenty of pocket change for dessert.

Ingredients
2

tbsp

olive oil

3

lb

beef rump roast

2

cups

beef broth

3/4

cup

brown sugar

kosher salt

ground black pepper
for the mushroom beef gravy
2

tbsp

butter

8

oz

sliced mushrooms

1/3

cup

flour

salt and pepper

to taste
Instructions
Place roast in large mixing bowl and generously sprinkle all sides with kosher salt and pepper. Next, evenly cover all sides with brown sugar. Allow to rest while preparing Instant Pot.


Place olive oil in Instant Pot and turn to sautée (high). Once the Instant Pot is fully heated, ensure that olive oil is evenly distribute throughout bottom surface of pot and sear each side of the roast for 4 to 5 minutes, using a set of large kitchen tongs to handle the meat.


After all sides of roast are seared, turn Instant Pot to off and add broth. Be sure that the level of broth reaches at least one half the height of the roast. Close Instant Pot and place vent valve in "sealing" position. Use manual setting (high) and set for 70 minutes. (See recipe note regarding cooking time). At conclusion of cooking cycle, allow for a natural release (NR) of pressure. Carefully remove roast and juices, place both in large bowl and tent with foil while you make the gravy. Turn Instant Pot to off position.

for the mushroom beef gravy
Turn Instant Pot to sauté function., medium setting. Add butter to pot and when that is melted, stir in and sauté the mushrooms until soft. Use a hand held fine mesh strainer and sprinkle flour onto mushrooms and butter, while stirring constantly and until a paste forms. Increase sauté heat to high (you may need to turn it off first) and gradually add 1 to 2 cups of reserved juices. Adjust flour to juice ration for desired consistency. Add salt and pepper to taste.


Serve beef and top with gravy.

Recipe Notes
Pressure cooking time for a beef roast is determined by thickness and not weight. As a general guideline, figure on 20 minutes for each inch of thickness. If you have a roast that is more than 3 inches thick, add another 10 or 15 minutes to the cooking time.
Remember, allow for a natural release when pressure cooking a roast and always let it set for at least 10 minutes (outside of the cooker) so that the meat fibers can reabsorb the juices.
If you like this recipe, be sure and visit our big sister site, it's full of hundreds of delicious recipes!