Looking for a simple and affordable meal to feed your family tonight? This recipe for Instant Pot Pork Tacos is will have your whole neighborhood drooling and leave your family begging for more.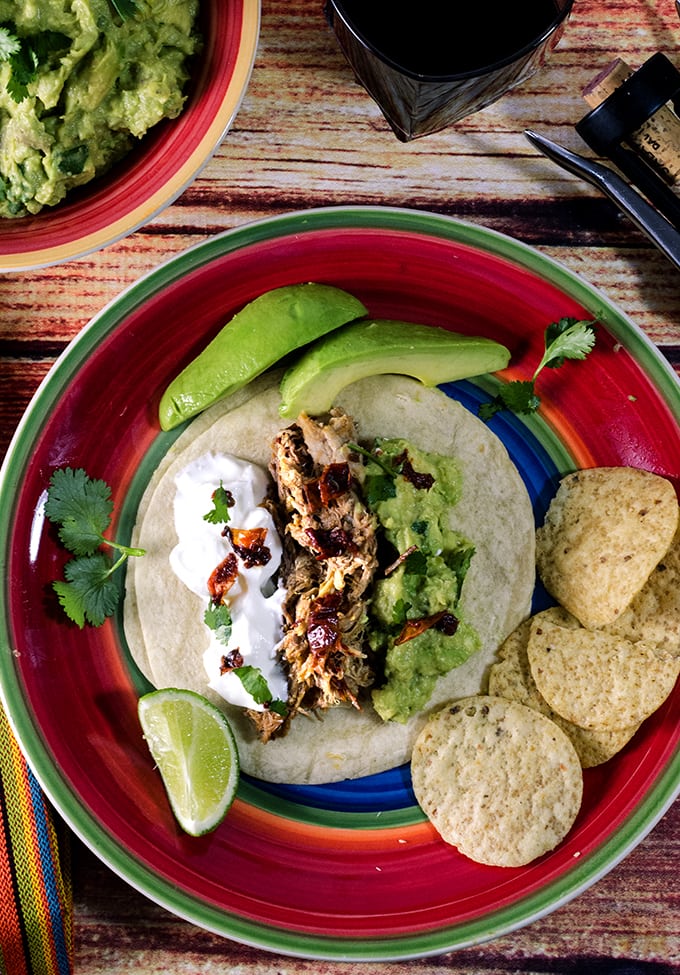 Instant Pot Pork Tacos
Pulled pork in an adobo pepper sauce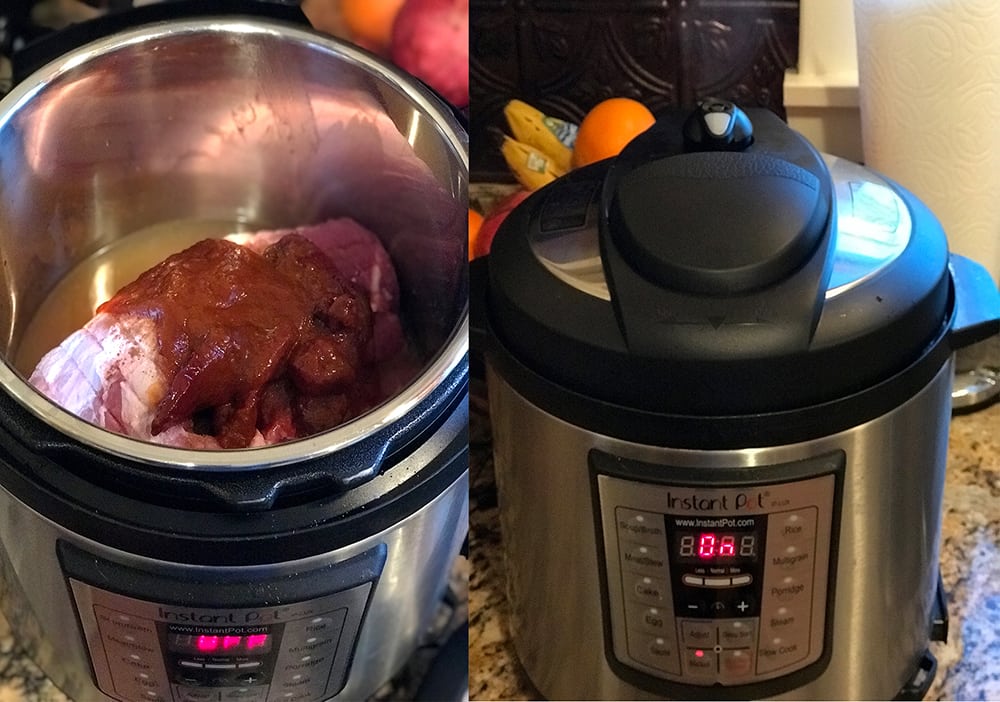 As I continue my kitchen journey and quest to bring you delicious Instant Pot recipes, today I'm happy to share this recipe for Instant Pot Pork Tacos. A few days ago I picked up a pork butt from Aldi, one of my go-to grocery stores where I know I can get high quality and often organic groceries for much less than what I would have to pay at some of the other national grocery chains. I paid a little over $8.00 for a 3.5 lb piece of meet, figuring I would be able to feed our at-home family of 6 for just a couple bucks per serving. My original intent was to make a pork barbecue, similar to this popular and easy recipe that we did so long ago on Platter Talk.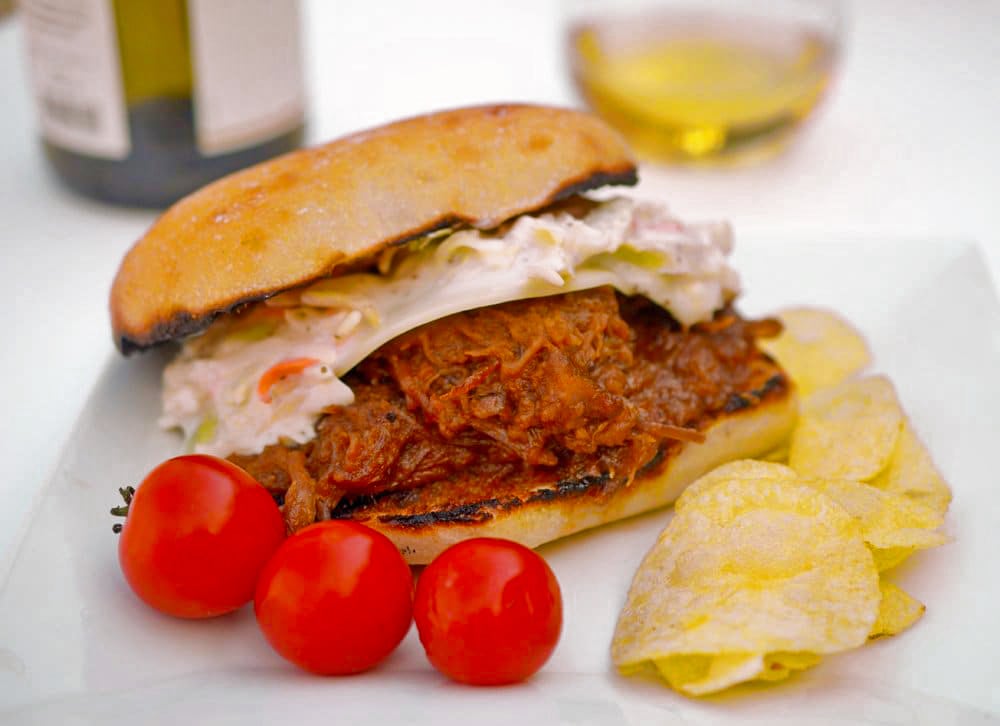 Although our boys were expecting pulled pork sandwiches for supper, somehow my gears changed slightly and instead we ended up with these. There were no complaints voiced.
Pulled Pork Anything is good, in my book, and these Instant Pot Pork Tacos are no exception.
---
Instant Pot Tips for making pulled pork (or shredded beef).
Plan on pressure cooking on high for a minimum of 20 minutes per pound.

Add 30 minutes to the final time for anything over 3 lbs. For instance, for a 4 lb hunk of meat, set the Instant Pot to 110 minutes.

Always allow for a natural release (NR) at the end of the cycle. This allows for carry over cooking and gives the meat a chance to reabsorb the flavorful juices.
For every pound of meet, use 1/2 cup liquid. For instance, for a 3 lbs piece of meat, pressure cook it with 1.5 cups liquid.
Instead of plain water, use wine and/or broth for your cooking liquid.
If making shredded or pulled meat, use two forks to shred the meat, after the natural release (NR) is complete. Then, allow the shredded meat to sit in the liquid for at least 15 minutes to absorb the flavorful juices. Stirring the meat intermittently will enhance the reabsorption process.
---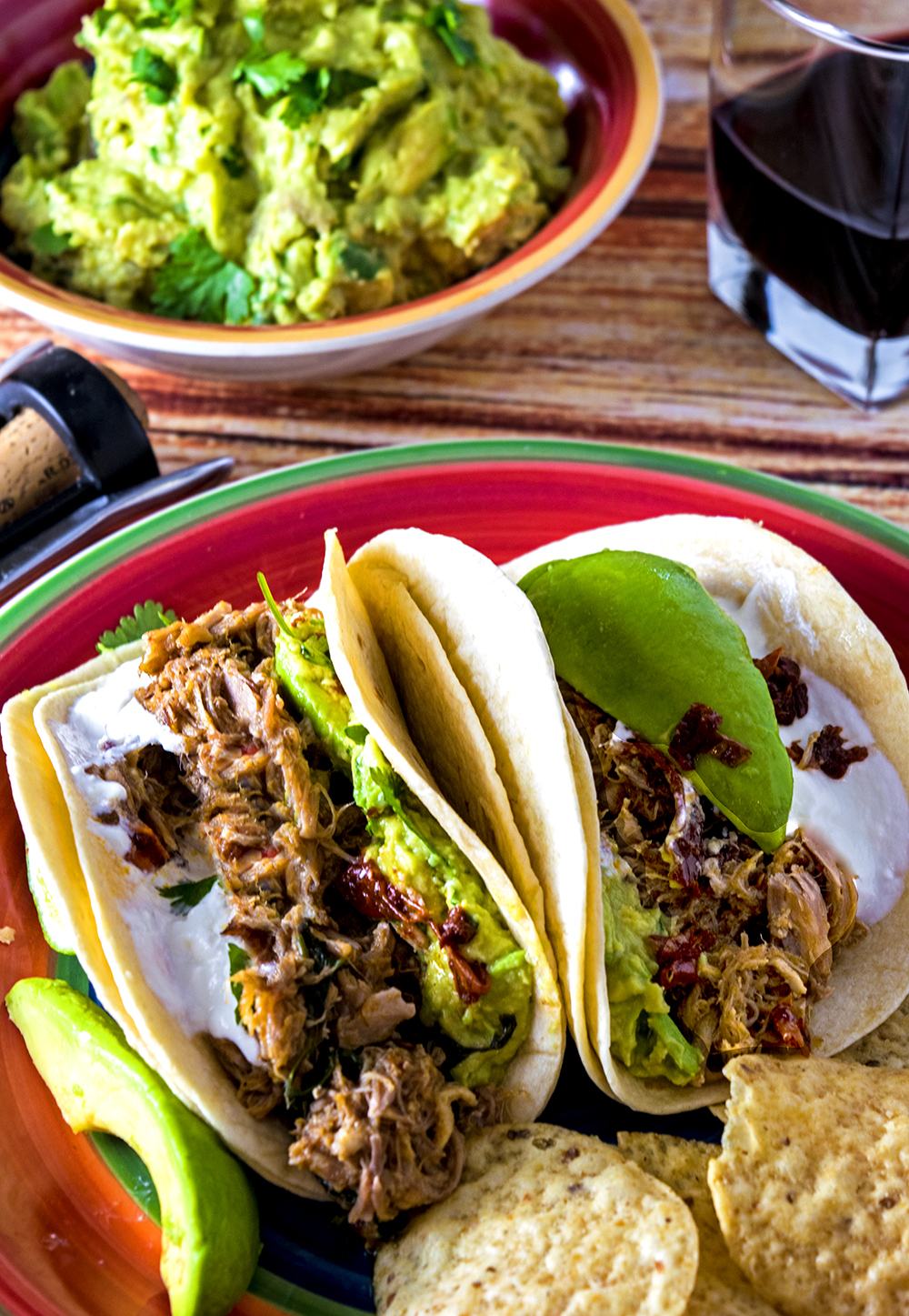 I wanted a little savory heat for these Instant Pot Pork Tacos and so I added some adobo pepper sauce. True to form, I used my Go Big or Go Home approach to life and added a 7 oz can of adobo peppers and sauce. If you have a low tolerance to spicy heat then you can reduce this amount to your own preference or leave it out, all together. These Instant Pot Pork Tacos are delicious either way. As you can see from some of the food photos, I garnished the tacos with bits of cut up chipotle peppers that I pulled out of the meat prior to dressing the tortillas.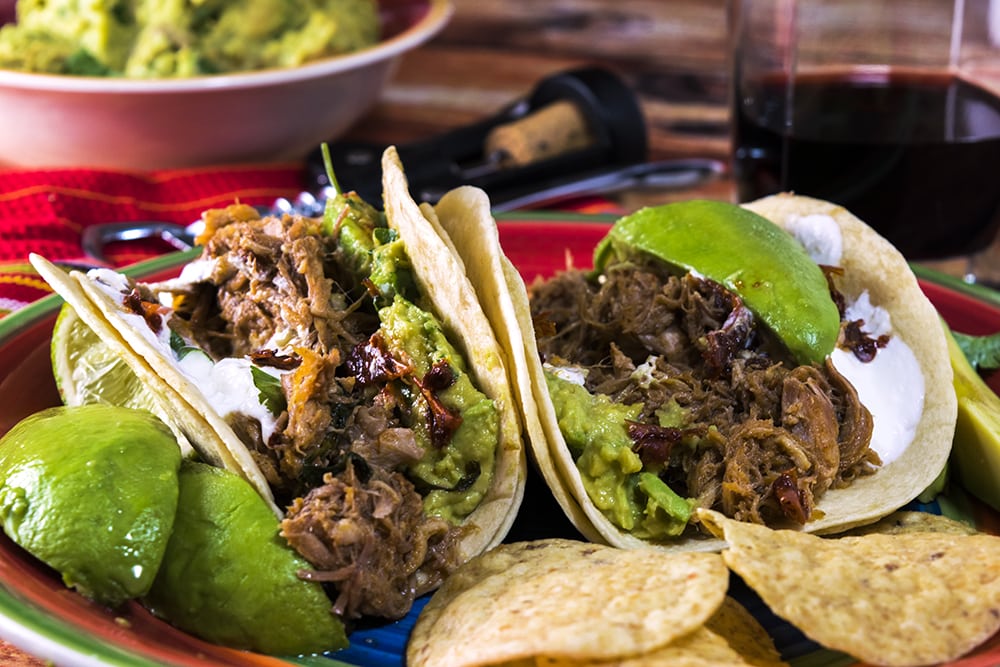 We've got an easy and wildly delicious homemade guacamole recipe on Platter Talk that you can use to garnish these Instant Pot Pork Tacos, or simply pick up a container at your favorite grocery store.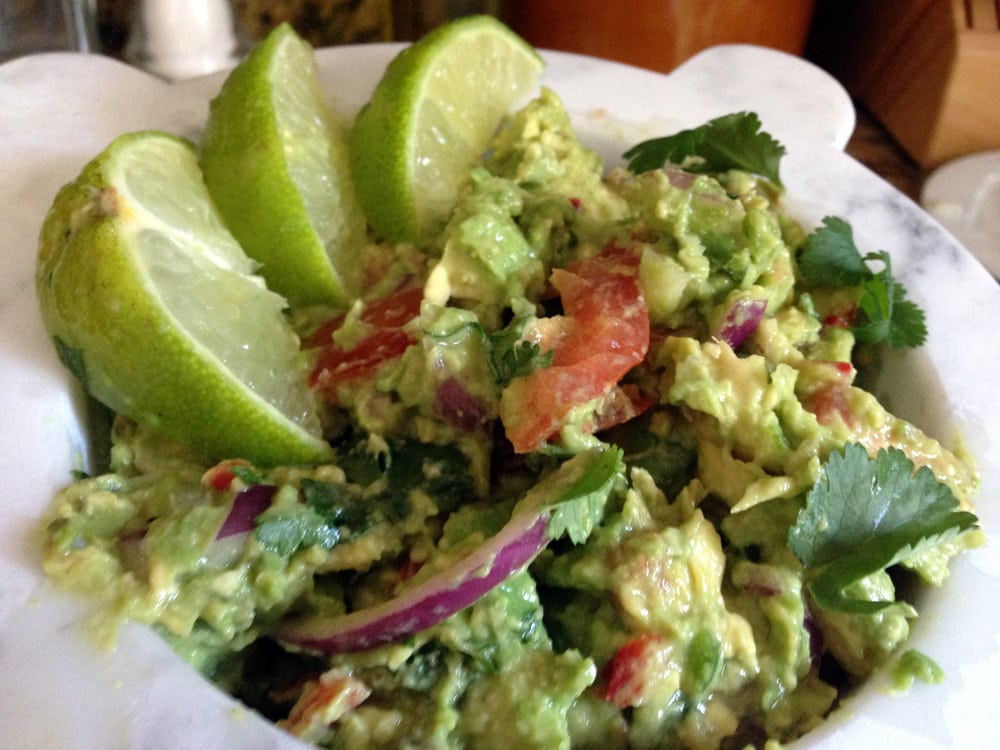 Some sour cream will help cut the heat, along with some diced avocado and fresh lime. If you want to go all-out and accompany this meal with a delicious margarita, I would be the last person on earth to judge you. Thanks for reading our newest food blog, it's all about cooking with the Instant Pot and we can't wait to bring you a ton of new and delicious ideas to serve your friends and family. Please share our site with anyone that you think might enjoy it!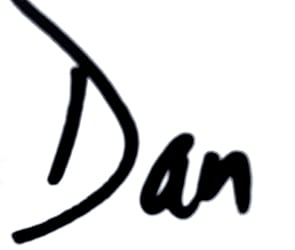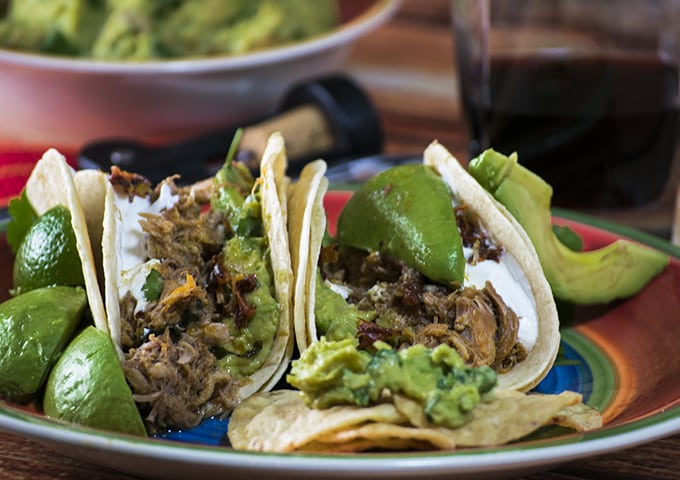 Instant Pot Pulled Pork Tacos
This Instant Pot Pulled Pork Tacos recipe is full of warmth and flavor with a taste that will make your family think that it cooked for days. You're the one who needs to know that it comes together in less than 2 hours, thanks to the miracles performed by your Instant Pot.

Ingredients
3

lbs

pork butt

1

cup

low sodium chicken broth

2

tsp

ground cinnamon

2

tsp

ground cumin

7

oz can

chipotle peppers in adobo sauce

1

tsp

kosher salt

2

tsp

ground black pepper

3

cloves

garlic

minced or crushed

Tortillas

soft shell, flour tortillas
Instructions
Place pork butt in Instant Pot, add broth, cinnamon, cumin, chipotle peppers, salt and pepper. Ensure that release valve is set to sealing, select manual pressure, high setting, and program for 90 minutes. Allow for natural release at end of cycle.


Trim fat from meat (if any) and use slotted spoon to remove whole chipotle peppers and reserve peppers. Use two table forks to shred meet. Add garlic and stir shredded meat thoroughly. Turn Instant Pot to "Keep Warm" function, and allow shredded meat to reabsorb the juices for a minimum of 15 minutes, giving it a stir every couple of minutes.


Use slotted spoon to transfer shredded meet to tortillas. Garnish with reserved chipotle peppers, diced, if desired. Serve with dollops of sour cream and guacamole.